MAR MAR CANDLES ARE HAND POURED LOCALLY IN INGLEWOOD, LOS ANGELES. WE WORK WITH LIGHT 4 LIFE, AN ORGANIZATION THAT PARTNERS WITH THE EXCEPTIONAL CHILDRENS' FOUNDATION TO PROVIDE JOBS FOR ADULTS WITH DISABILITIES.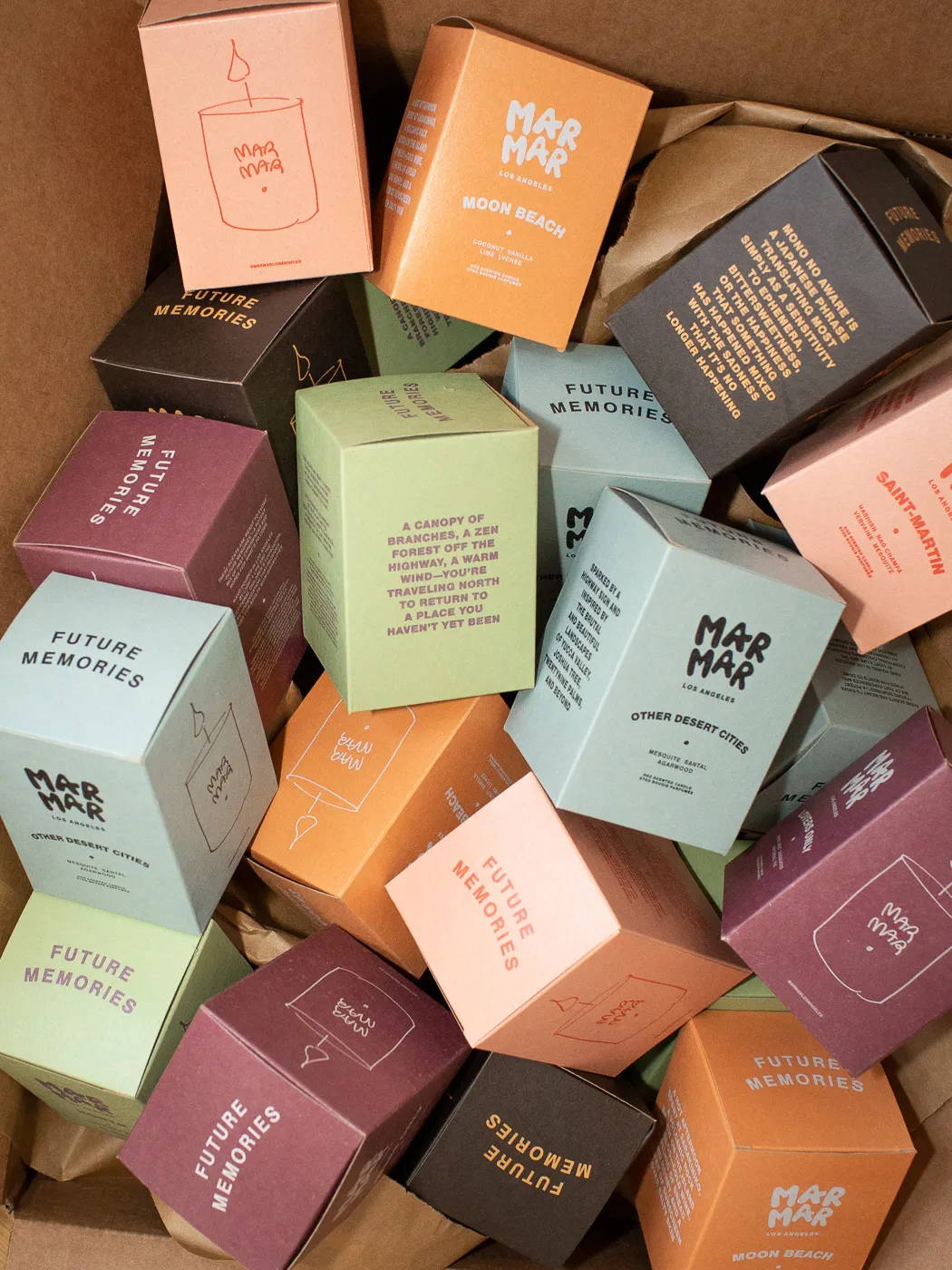 MAR MAR CANDLES ARE MADE WITH A COCONUT WAX BLEND COMPOSED OF COCONUT, SOY, VEGETABLE WAX AND APRICOT OIL. OUR COCONUT OIL IS NON GMO, CRUELTY FREE AND FOOD GRADE CERTIFIED. ALL MAR MAR CANDLES ARE PROP 65 COMPLIANT, 100% PARABEN FREE, AND PHTHALATE FREE.
OUR FACTORY ADHERES TO THE SAFETY STANDARDS SET BY THE EU, WHICH ARE MORE RIGOROUS THAN THE SAFETY STANDARDS IMPLEMENTED IN THE UNITED STATES.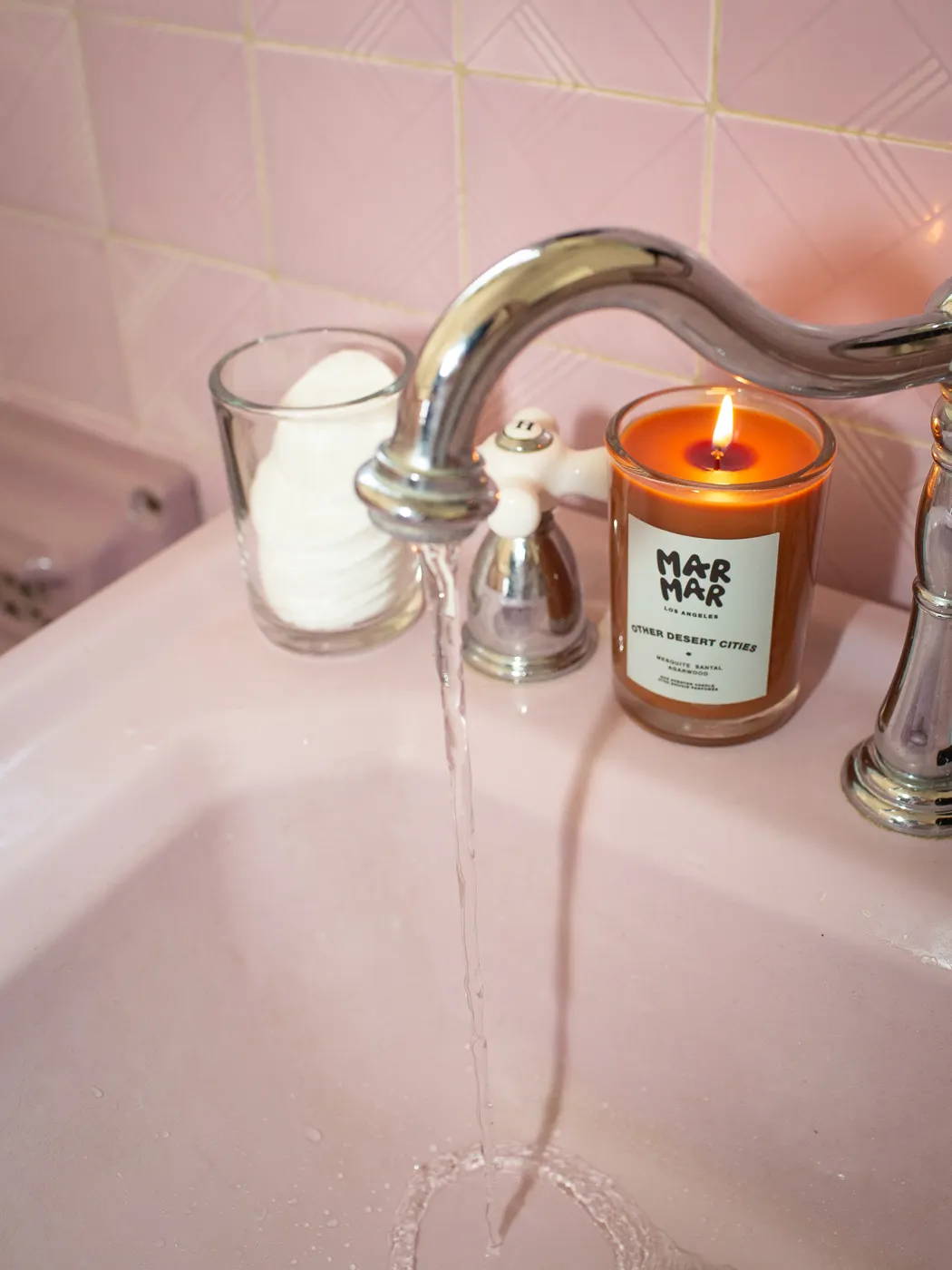 WE UTILIZE REUSABLE GLASS CANDLE VESSELS AS WELL AS RECYCLABLE PACKAGING.
YOUR EMPTY MAR MAR VESSEL CAN BECOME A DRINKING GLASS FOR YOUR BEVERAGE OF CHOICE, A FLOWER VASE, A MAKEUP BRUSH HOLDER, A BATHROOM VANITY ESSENTIALS HOLDER, A TEALIGHT HOLDER, ETC.
CLICK BELOW FOR A QUICK EXPLAINER ON HOW TO CLEAN OUT YOUR CANDLE VESSEL ONCE YOUR BURN IS FINISHED.
HOW TO CLEAN & REUSE YOUR MAR MAR CANDLE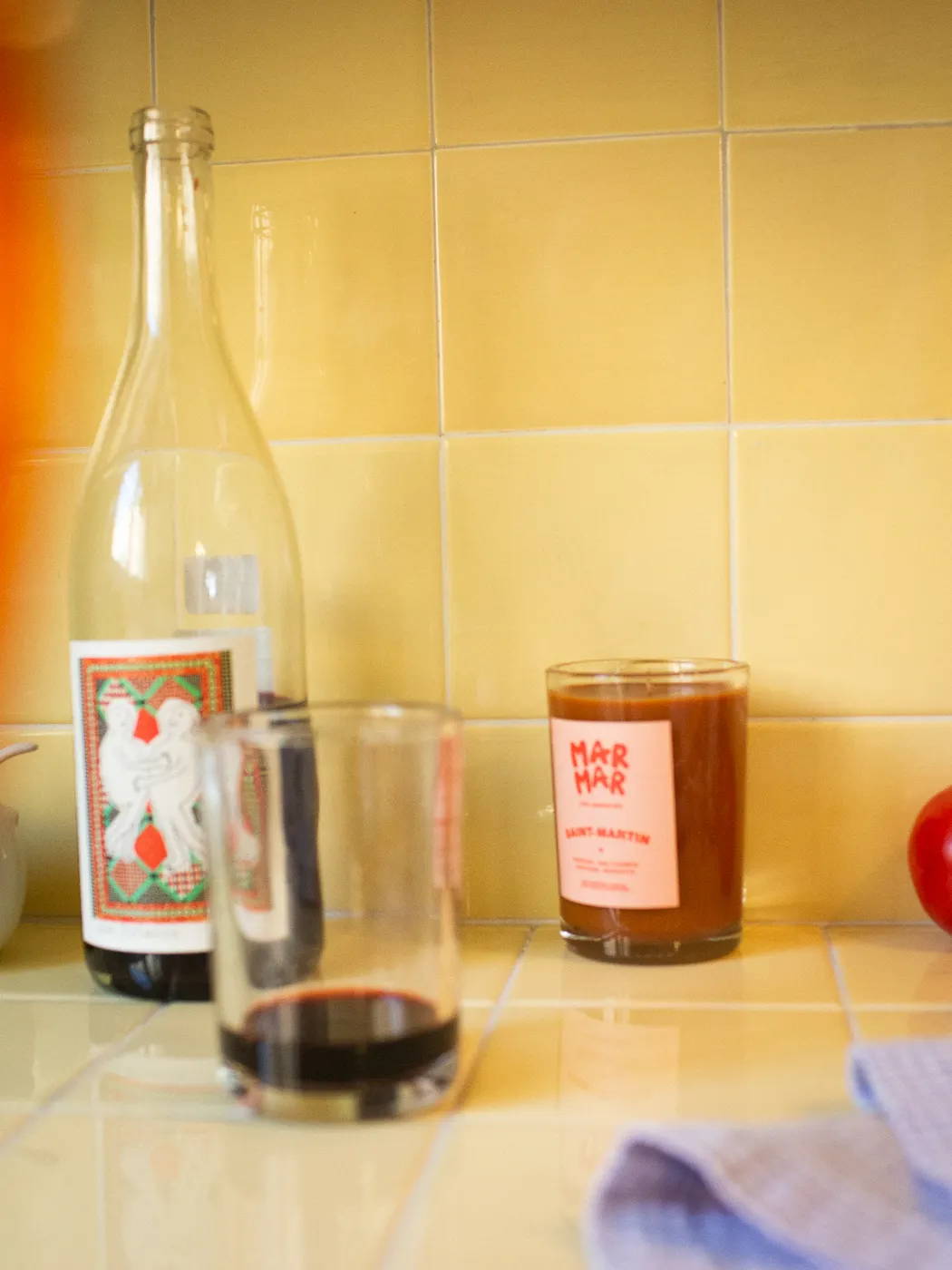 THIS ALL STARTED AS A SENTIMENTAL QUEST FOR COMPELLING HOME FRAGRANCE. AFTER YEARS IN RETAIL BUYING I HAD VERY LITTLE KNOWLEDGE OF SCENT DEVELOPMENT OR MANUFACTURING, BUT KNEW I WANTED TO CREATE HIGH-QUALITY CANDLES TO LIGHT AFTER DINNER WITH FRIENDS. SCENTS THAT WOULD CREATE LAYERS OF MEMORIES DELIVERED IN A PRODUCT THAT ANYONE WOULD BE PROUD TO PRESENT AS A GIFT TO A CLIENT, FRIEND, OR LOVED ONE.
BASED OUT OF OUR DOWNTOWN LOS ANGELES LOFT, I STARTED THE BUSINESS ON THOUGHTFUL WHIMS AND A FEW CREDIT CARDS. OUR FIRST LARGE ORDER WAS PACKED AND SHIPPED FROM OUR TINY APARTMENT IN HISTORIC FILIPINOTOWN. IN OUR FIRST YEAR WE REACHED JUST 10 STORES, BUT IN THE LAST FOUR YEARS HAVE EXPANDED TO 60 BELOVED SHOPS ACROSS THE COUNTRY AND AROUND THE WORLD.
WHAT EMERGED FROM ALL THIS IS A NOSTALGIC, MEANINGFUL SET OF HOME FRAGRANCE ITEMS THAT THE MAR MAR TEAM AND I ARE PROUD TO SHARE WITH EVERYONE.
XX MARISSA BOSWELL